Bin picking random parts
- Bin Picking -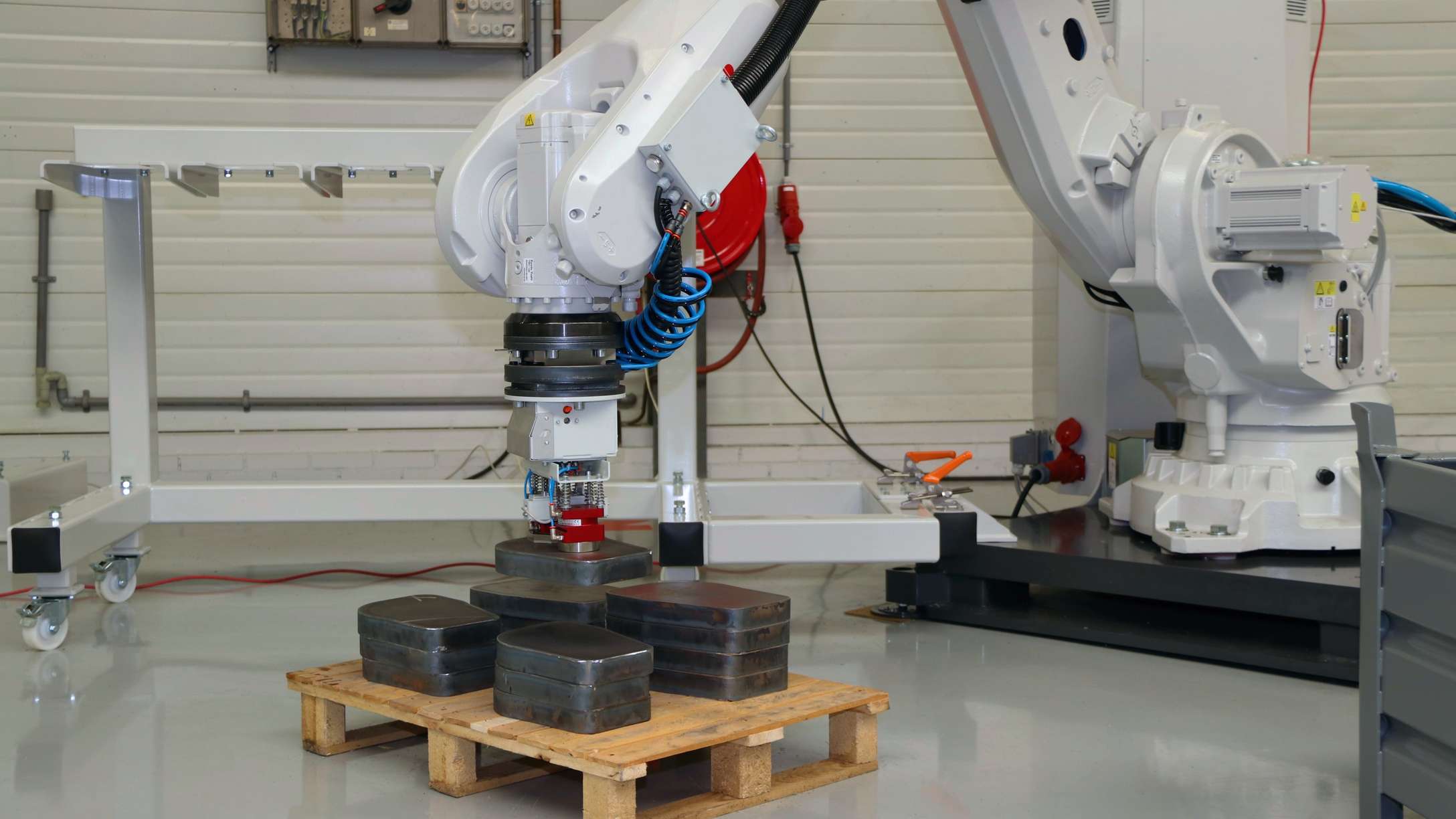 Bin Picking
Bin picking is used for recognizing and picking up different parts which have been delivered to the robot in a random way. For example randomly and unsorted placed parts in a bin.
The recognition of parts is the most important of flexibility in robot technology. It makes the difference between a 'dumb' pick and place unit and a smart and flexible solution.
Bin Picking, the holy grail in Robot Flexibility
Typical Applications
Picking up randomly offered parts
Processing parts of different sizes, shapes and weights
Handling laser-, plasma- and oxy-fuel parts (steel, stainless steel, and aluminium)
Key Benefits
Vision Guided Bin Picking by Teqram
No programming required
Our vision-guided robot technology recognizes parts automatically (in standard use cases). No teaching of individual parts necessary! Grippers are chosen automatically and gripper changes do not need to be programmed. A simple-to-use user interface ensures no 'special' knowledge required for operators.
Supplying products as you are used to
Conventional robot systems need to know exactly where parts are located and special containers or jigs are required. By using Teqram's vision guided bin picking technology, this is no longer needed. Vision Guided Bin Picking Technology by Teqram makes your work much easier!
Efficiency, Safety and Quality, 24/7
By using Vision Guided Bin Picking Technology by Teqram, you can speed up your production and have far better efficiency. By using robot technology, hazardous situations will be decreased a lot. The Vision Technology from Teqram can also be used for measuring or to check for critical aspects, 24/7 with the same level of quality.
Technical Specifications
Vision Guided Bin Picking Technology is the solution for picking unsorted parts supplied to a robot. It is built on Teqram's modular building blocks and can be adapted to specific applications.
The most important component of our bin picking technology is the EasyEye.

The EasyEye has the following specifications:
Our patented 3D vision controller
EasyFlexibleFramework: software framework for vision-guided robotics
PC based User Interface: Easy to Use, no PLC needed.
Plug in a 24V supply and you are ready to go
Connect multiple EasyEyes to cooperate through a single control system
And much more…
Due to our vision technology, an EasyBot can deal with low-volume high variety production challenges. In comparison with conventional robot-solutions, an EasyBot facilitates an extreme reduction in programming times.