EasyBot
The EasyBot is a vision-guided robot. The modular design enables a broad range of handling applications. World-leading machine vision technology allows an EasyBot to be used for applications where conventional industrial robots fail. The advantage of vision-guided robotics is especially clear when product dimensions and part-positioning vary and/or are unknown to the robotic system aforehand.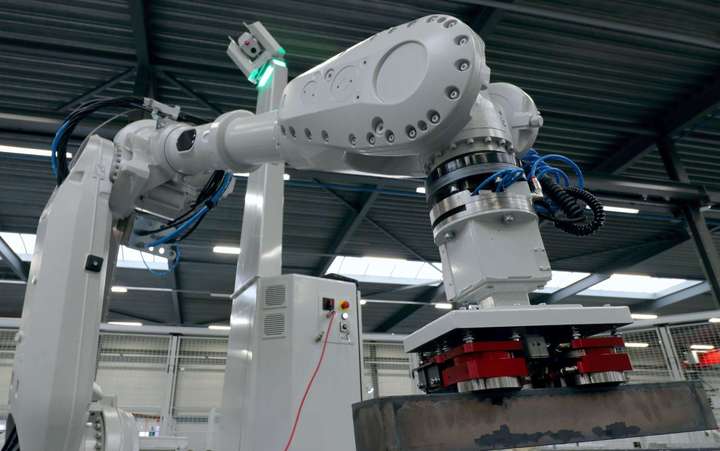 EasyBot Video
Loading & Unloading Rollertables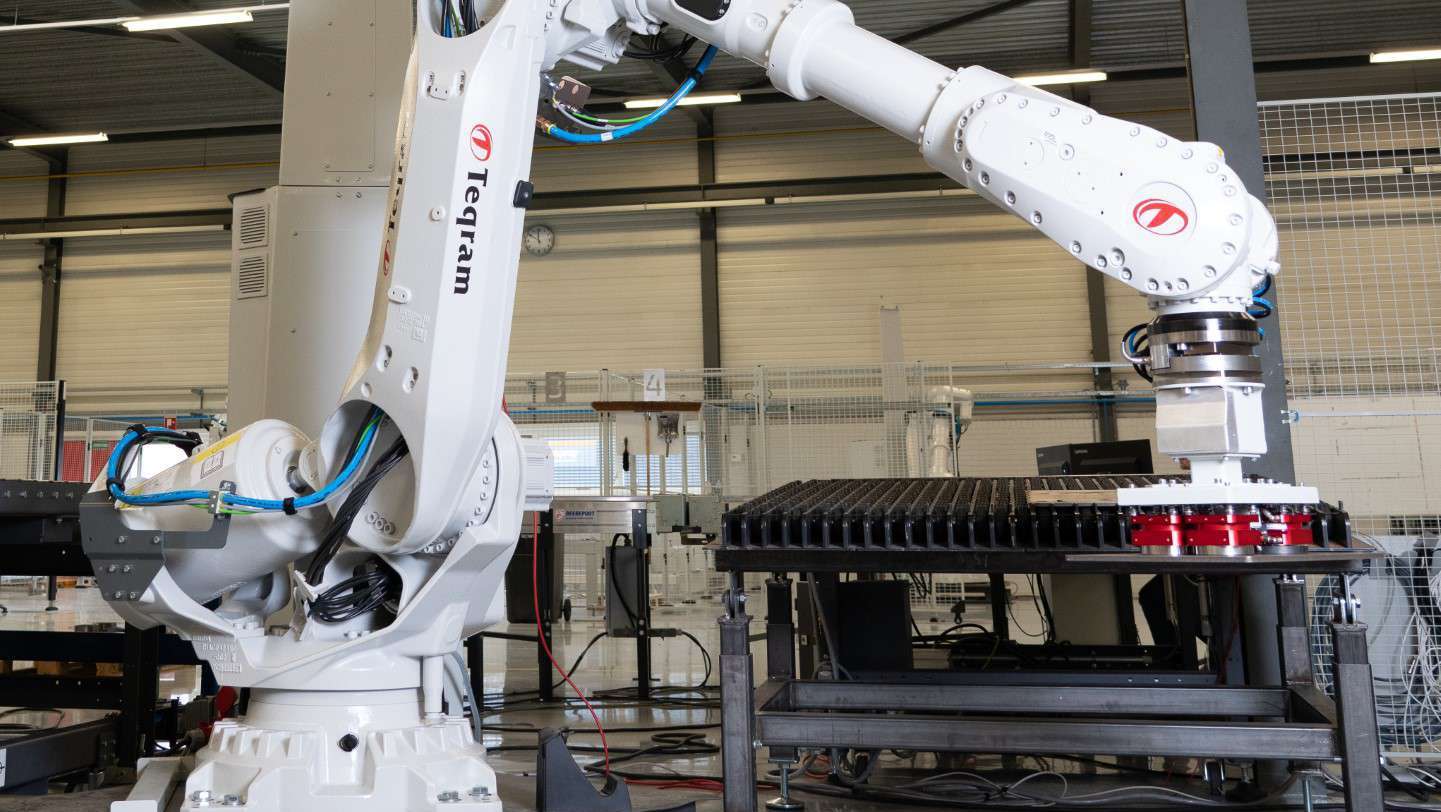 The EasyBot comes with "batteries included"
The EasyBot can be used for a range of different applications and is designed and configured up-front to be as complete as necessary. Included in the standard set-up:
An EasyEye, our 3D vision platform for robot control
An industrial robot manipulator with 6 axes, 3.05m reach and able to handle products up to 100 kg
The EasyBase, a stand-alone and transportable base for the manipulator which includes the controller, electronics, safety-plc, and EasyIO connectivity
EasyHMI, an easy-to use PC-based Human-Machine Interface
The EasyFlexibleFramework, a software-toolkit for vision guided robots
A universal quick-change gripper-adaptor to connect with our family of EasyGrippers.
And much more...
The goal of every EasyBot: no more operator-programming !
Using 3D-vision to deal with variation in product and environment
By processing geometric and optical data through the EasyEye, we determine the X,Y and Z coordinates to high accuracy within the range of the robot-manipulator. Smart gripper-technology and other sensors can be employed to generate additional data valuable for product-handling. This information is gathered and processed in what we call the EasyOmniGrid (EOG), making it accessible and actionable.
Fast optical programming through EASY interface
The EasyBot system includes a laptop with a pre-installed version of the GUI-robotcontroller. The user-friendliness of the interface makes sure that even operators unfamiliar with computers can quickly learn to operate the system. The optical programming possibilities of the EasyBot are revolutionary in the reduction of programming time they facilitate.
Advanced and open development framework for flexible customization
The EasyBot has a range of standard handling-configurations. The included EasyFlexibleFramework allows customers to rapidly develop their own customized handling-routines. Through the EasyFlexibleFramework backend systems within a company (such as ERP systems or other business intelligence software) can be accessed (if the right administrative privileges are granted). This brings the possibility of linking business processes more tightly with production reality. Through our EasyIO, realtime information can be relayed to any other system.
Discover the modular power of an EasyBot
Interested in what vision-guided robotics can do for you ?
Email Inquiry